Who will you be working with? We are from different backgrounds and different industries with different opinions. We all have one goal: to help you navigate a successful journey.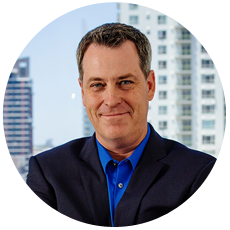 Jack Kelly
Jack founded the Corlea Group in early 2009 with his first client coming on board in January of that year. Jack loves to coach. He coaches his clients and he helps coach his kid's teams – it's his passion and has been for over 25 years as a professional, father and volunteer. Why? Because he likes to help a team succeed. When he sees planning, practice and discipline turn into success and individuals come together as a unit driving toward a goal, there is nothing like it. It motivates him. Each time he sees it work it makes him want to do it again. Jack learns something every time he coaches. He learns to listen better, execute better and enable the team better. Jack can't wait for his next opportunity to help a team succeed.
Jack is involved in his community by serving on the board of Notre Dame Academy Catholic School, the Sales Leadership Alliance San Diego board, as an advisor to the business degree program at Meuller College, volunteering as a coach for his kid's athletic teams and in a variety of capacities in support of the University of San Diego. Jack's passion is his family and spending time with them. On occasion you can also find Jack on the golf course continuing to feed a 36-year fascination with the game. Jack is a proud graduate of the University of San Diego where he earned his undergraduate degree in Business Administration and Master of Science Degree in Executive Leadership.
Sarah Rodrigues
Sarah Rodrigues will help the Corlea Group and its clients meet and exceed their goals through organization, time management, and communication skills. Sarah holds a bachelor of arts in psychology and master's degree in counseling from the University of San Diego and has experience in social services, higher education and volunteer organizations. While at USD, Sarah was presented with the Award of Excellence, presented by the USD Parents Association Board (2009), and was named a USD Woman of Impact (2005).
Throughout her 15-year professional career, Sarah has focused on the success of people in various roles as Executive Assistant at the University of San Diego Alumni Relations, Associate Director of Parent Relations at USD as well as Student Athlete Advisory Council Co-Advisor at USD. Sarah's goal as a member of the Corlea Group is to help you achieve your goals, whether you are a start-up company, established business or a motivated entrepreneur. When she's not playing at the park or at a baseball game with her family, Sarah enjoys delicious desserts, collecting fun Disney items and spending time with friends and family.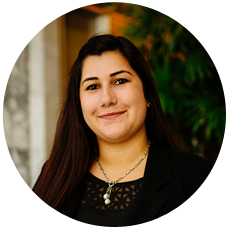 Jessie Romero
Jessie Romero is a San Diego native with a passion for helping others and making new friends. Having joined the Corlea Group's team in 2014 as the Business Development Executive for their client Commit, she is eager to use her relationship building skills to attract new clients and maintain current client relationships. Jessie holds four years of retail experience and has excelled in positions in sales, and has also worked as an assistant manager and a buyer. Her customer service is driven by a desire to make each client feel confident in the product or service being provided. She is a recent college graduate from California State University San Marcos with a Bachelor's Degree in Communication.
After spending a semester studying in Barcelona, Spain, her newfound interest in foreign cultures led to a love for travel. She believes the best way to learn about a culture is by submerging yourself into their lifestyle, and one day hopes to revisit much of Spain.  Jessie believes in the importance of being an active member of her local community. She has volunteered at a local elementary school, helping students to learn in the classroom, in the garden, and on the playground. Jessie's free time is spent with friends along San Diego's north county coast, riding bicycles, hiking, and enjoying each other's company.