Last week I spent my late Friday morning and early afternoon waiting for my car to be fixed. I knew coming in I needed new brakes, and oil change and a tire rotation…at least that is what I was hoping.
The Tires
My tires didn't look great but in my not-so-professional opinion, they just needed to be rotated. Come to find out after much spirited discussion with the Tire Sales Professional, that for the safety of my family, colleagues and friends, I needed new tires.
The Decision
Back in October of 2011, I needed new tires. I have a 2000 Acura TL, a great car. A car I have had to put so little money into that I recommend Acura's to anyone who will listen. I love this car! As of October 2011, I had 167,000 miles on the car. I had only gone through 3 sets of tires in that time.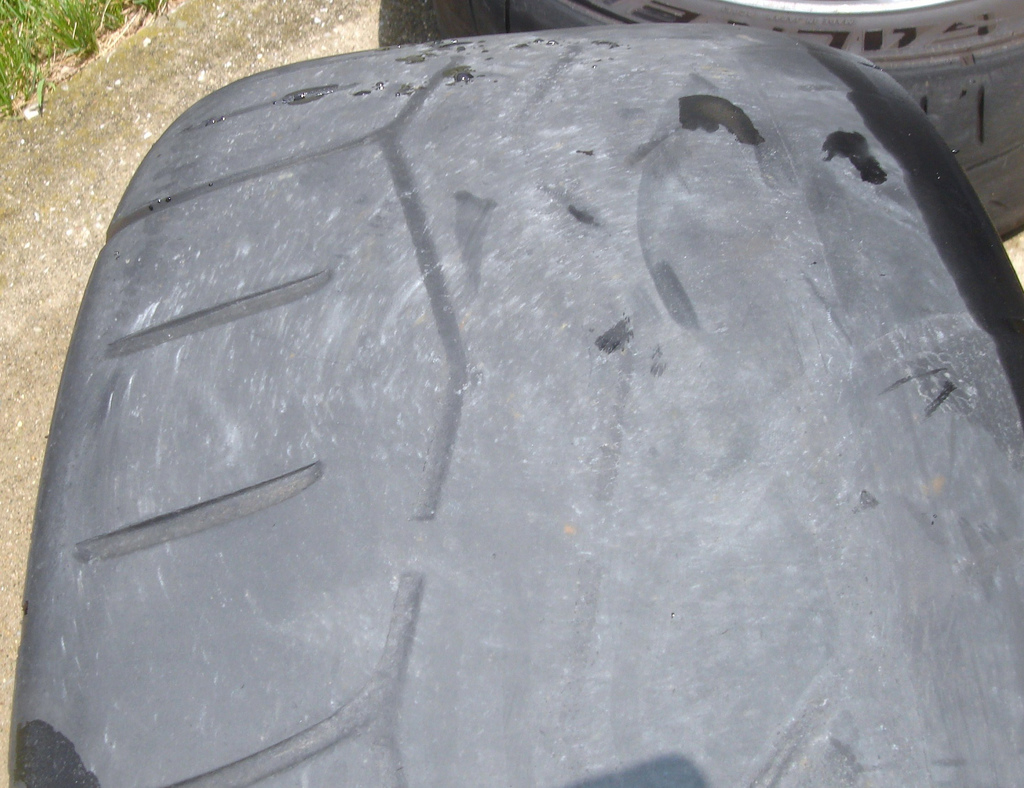 Mistake #1: I was thinking I probably would only keep the car another 3 years tops so I figured was most likely buying my last set of tires.
Mistake #2: I decided to shop for my tires online! Why not? I knew enough to be dangerous. I decided I'd save about $250 and buy less expensive tires so I ordered them online and went to the retail outlet to have them installed.
Mistake #3: Upon arrival at the tire installation center, the Tire Sales Professional was concerned. He had seen that I had always had really good tires on my car and that I had just ordered some of the cheapest tires for my car. He encouraged me to look at the better tires as the performance of the cheaper ones wasn't great. I was stubborn but finally agreed to a modest upgrade to the "less cheap" tires.
Mistake #4: I got the tires and was pleased because they looked good! They made my 11 year old car actually look like I was one of those guys who knew how to make his ride look cool. Off I went. I was extremely busy running my consulting business; I didn't make the regularly scheduled rotations.
New Tires
Back to last, Friday, April 5, 2013. It took over 5 hours of waiting to get my car. Looking back through my rational eyes, my front tires were bald on the sides and not safe. The back tires had worn evenly but the tread was not deep enough to drive through a puddle safely.
My "Cheap Tires" lasted me a total of 22,000 miles. My old "Expensive Tires" averaged over 50,000 per set. I shelled out the dough for the good ones this time.
How to Avoid the "Cheap Tires" Syndrome
How often are we faced with clients who think they know better than we do as Sales Professionals? They think they know more than us because they looked it up online, or have used the product or service before and have it "figured out." How often have we given them a price for the right product or service only to have them focus on the price and compare it to an inferior provider? Every deal? If not, most deals. This is where your professionalism MUST come forward!!!
1) Qualify Your Prospect
Understand their drivers, if price is #1, you must make a decision if you want that business or not. If they are not a match, walk away. If you are comfortable selling on price go for it or if you feel this is a loss leader for follow on profitable business, the decision is yours. Generally when I hear "loss leader" it really means a first sale that will lead to more losses with each subsequent sale!
2) Educate Your Prospect
How many times have you heard "with the Internet we have the most informed buyer ever?" All the flippin' time! It drives me nuts because most of the time, they just think they know it because of a Google search. Even when they think have experience with the product or service, don't assume it makes them an expert.
3) Don't Waiver with Your Prospect
The Sales Professional got me to move, but not the whole way. Now I'm not happy with his company even though it was MY decision as the buyer. May not be fair but it's the truth. When we waiver and don't find the true value drivers for our prospects and effectively tell the story of how our solution matches those value drivers, everybody loses.
Sound like hard work? It is but Sales Professionals do this day in and day out, Sales Schmo's don't.

So which are you?