Ignite Your Sales
Igniting your sales does not come from inspirational speeches (although when timed well they are helpful).  Igniting your sales comes from setting your people up for success.  Do you know what that looks like?  Perhaps your struggle is to transfer your knowledge and passion to your team.  Perhaps you wish to take all of the tools you have and utilize them correctly to ensure success.  Maybe you are just getting started and you want to do it right the first time.
The Ideal Client
 The core of the Sales Acceleration!™ process is the Ideal Client.  Why? Because the inputs necessary to define the Ideal Client and the support necessary to engage, sell and service the Ideal Client drive Profitable Growth for the enterprise. By creating Clarity around who your Ideal Client is, you can then drive the Performance of the sales team through focused activity, the right tools, proper recruitment and leadership. The optimal outcome from understanding your Ideal Client is Profitable Growth.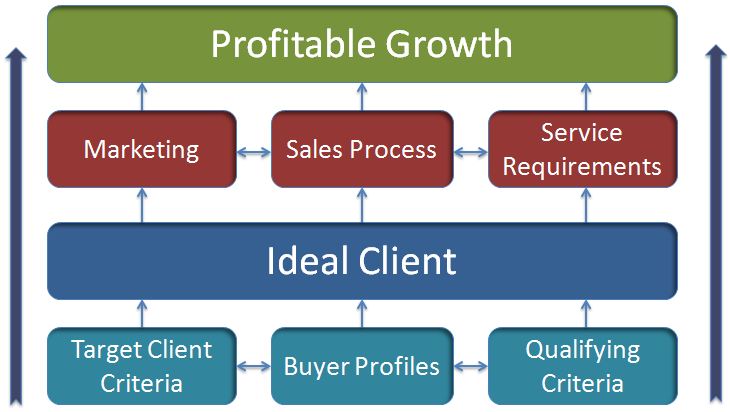 Our three stages of the Sales Acceleration™ process: Clarity, Performance, Growth™ drive Sales Alignment through your organization by focusing the right people on the right measured activity, driving the right opportunities through the pipeline to create profitable growth.