CRM Input is for Losers
How can inputting opportunity and activity information into your company's CRM be motivating for a new Sales Professional?  Isn't it just the opposite? How boring is that!?!  Isn't it only done so the boss can crack the whip and micro manage you? Not if your Sales leadership and Sales team is made up of Sales Pros, not Sales Schmos.
I met with one of my favorite clients this week.  She is a relative new-comer to the Sales Profession and has been struggling with the frustration of building a book of business in a highly competitive industry.
After working with her in the 4th quarter of last year, she began the year focused on being "relentless" in her quest to sell. She meets with me weekly to coach, coax and encourage her to stay the path and remain as committed to her goals now as she was January 1st.
Today we met and took a look at her progress so far: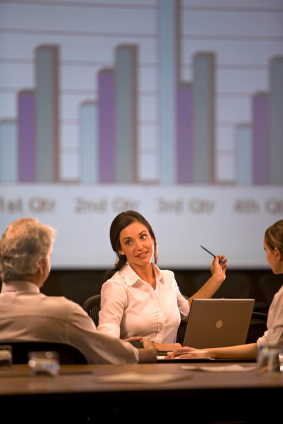 February was better than January
January was better than last January
She is still far from hitting her number
Her pipeline is building with the right kind of prospects in various stages of the sales process
Wait…what was that last one?
Her pipeline is building with the right kind of prospects in various stages of the sales process.
How do we know and why does she care?  Well, to be honest, she actually pounded in a bunch of data into Salesforce in the morning to update the report so I would be happy but here is what came out of the review of her pipeline:
Opportunity Growth
12 prospects in sales stages beyond Identifying Opportunities
2 Prospects in the proposal creation stage
2 prospects considering proposals
Guess how many she had as of January 1?  The answer? We don't know because she was not tracking it, at least not in any systematic way.  Now we have a baseline of pipeline growth. Over the next months I expect that pipeline to grow by 4 to 6 prospects a month. Some will be longer term than others but by mid-year, she will have 30 to 40 prospects in that pipeline and suddenly things are going to start to happen and happen fast.  How do I know?
Lead Source
With each of those 12 prospects, we know the lead source.  There are some obvious groupings of the source of the leads.  Guess what? She now has an idea of how to focus her time more effectively driving opportunities from the most productive lead sources.
Focus
She now can work with the veterans on her team who are mentoring her to help her with specific situations.  She can now tell them what accounts are moving, what accounts are not moving and key ones she needs help on. This will focus the conversations, bring context to what is specifically needed and give her clearer options on how to attack the opportunities and close business.
Motivation
How does a pipeline provide motivation?  It is a tangible record of the progress this young professional has made by through networking, cold calling, dipping her toe into social media and harvesting referrals from within her agency.
In the early stages of a Sales career it can be very discouraging as you establish yourself as a professional. Now she has an early indication of what activities will drive better results. She will be become more efficient finding new opportunities and waste less time on non-revenue producing activity.
What's Next?
She is not out of the woods.  She needs to remain relentless.
She needs to update her CRM daily and evaluate her pipeline and the fit of those opportunities to her expertise.
She needs to leverage the knowledge of her team to move deals forward.
She needs to continue to evaluate where the best sources of new business leads are coming from and exploit them.
She is forming good habits and the results will come.  She is on her way to becoming a Sales Pro.